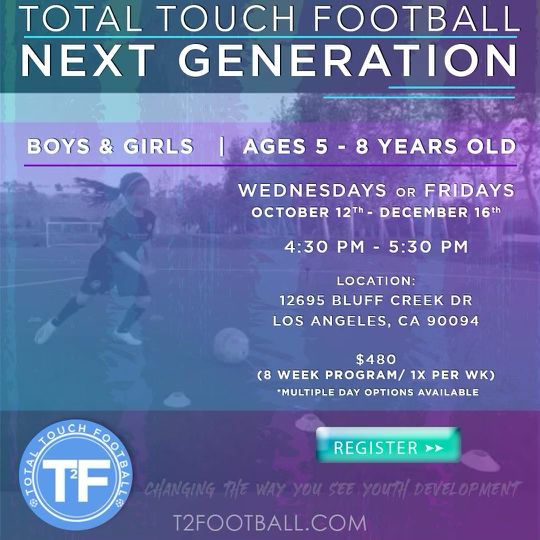 Program Description: NEXT GENERATION | LATE FALL
For ages 5 – 8 years old.
16 players max per group.
This stage is designed to introduce players into the T2F format. Introduction to all stages are incorporated into our training. The program gives players the essential skills needed to be promoted into higher stages.
Schedule
October 12 – December 16th
(no session on 11.11 Veterans Day)
Times
Fri.: 4:30 PM – 5:30 PM starting week of November 7th
Locations
Westchester Rec Center
7000 Manchester
Los Angeles, CA 90045
Cost
$480 (8 week program, 1 day per week)
$75 Drop In – 1 session (payable via Venmo @t2Football